LIR Annual Seminar and AGM 2023
Horizon scanning: is there anybody there?
St Laurence's, Grangegorman, TU Dublin
Friday 1st December 2023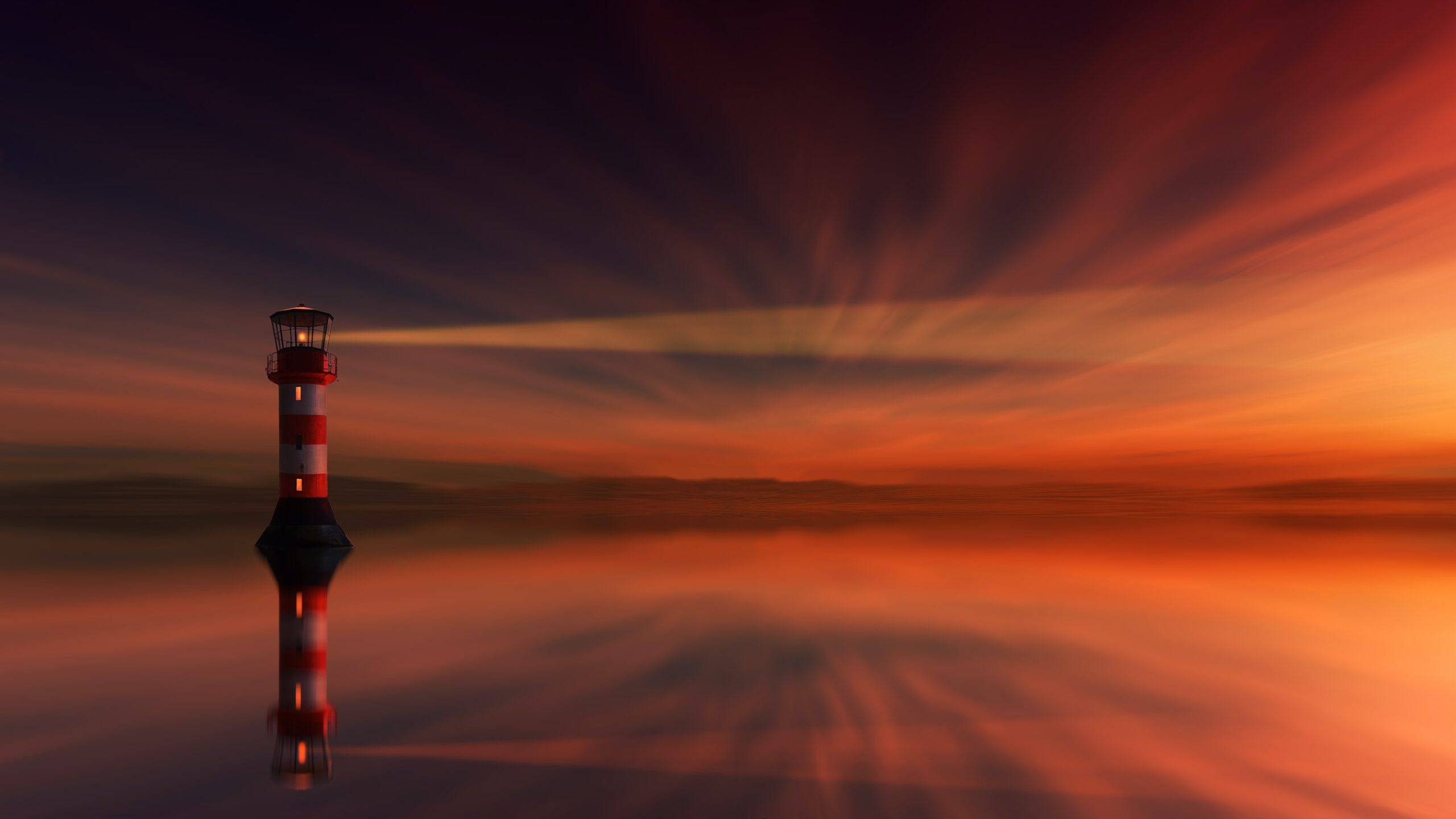 The mission of LIR is to keep academic librarians informed about technological developments that affect their practice. 

This year, LIR celebrates our 30th anniversary.  Our community began, in Nov 1993, with a Listserv message asking: is there anybody there?  Today we number over 200 listserv members, stretching across 24 institutions.  The annual seminar will hear from previous Committee Chairs about some of LIR's milestones, as well as looking forward to some of the key innovations that our members are looking to today.  Don't forget to use the hashtag: #lirseminar2023
Schedule
9.30 – 10.00

Registration

10.00 – 10.05

Introductions

10.05 – 10.50

Keynote: Natalia Manola, CEO at OpenAire

10.50 – 11.20

Susan Reilly, Director at IReL

11.20 – 11.50

Break

11.50 – 12.20

Aoife Coffey, Research Data Co-ordinator at University College Cork

12.20 – 12.50

Sebastian Siglock, Head of Data and Insights at SWITCH

12.50 – 1.05

Show and Tell Competition

1.05 – 150

 

Lunch

1.50 – 2.20

John Costello, Electronic Resources Librarian at University of Galway
2.20 – 2.50
Brendan Devlin, Assistant Head of Library Services: Digital Services at TU Dublin

2.50 – 3.30

Lightening Talks from former LIR Chairs

Ronán Kennedy, University of Galway

Brian Gillespie, formerly at TU Dublin

David Kane, Deputy Librarian at SETU

Peter Reilly, Learning & Engagement Librarian at UL

3.30 – 4.00

LIR AGM
The Seminar and AGM will be a hybrid event.  Participants can join in person or stream the sessions online.  Please see the registration page for further details.
The seminar will be free for library
staff from LIR member institutions.  Attendance for non-LIR members costs €100.00
In-person registration
Click the button below to book your place at St Laurence's
Online registration
Click the button below to book your place via Teams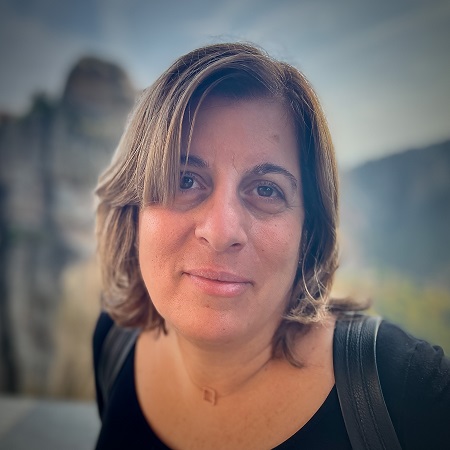 Natalia Manola
CEO at OpenAire
Natalia Manola is the CEO of OpenAIRE AMKE (www.openaire.eu), a non-profit pan European e-Infrastructure supporting scholarly communication and open science in Europe. Natalia holds a Physics degree from the University of Athens, and an MS in Electrical and Computing Engineering from the University of Wisconsin at Madison and has worked for several years as a Software Engineer and Architect in the Bioinformatics commercial sector. She has expertise in Open Science policies and implementation, having served in the EOSC Executive Board 2019-20, and in the Open Science Policy Platform (2016-17).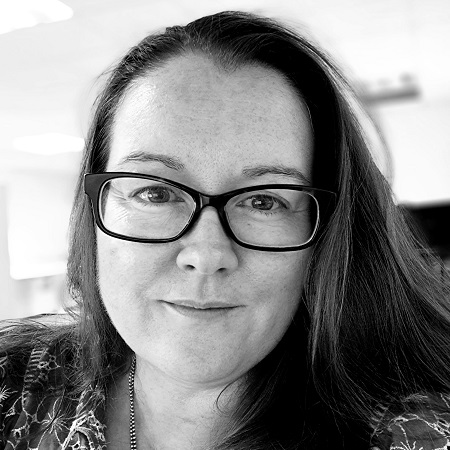 Aoife Coffey
Research Data Coordinator at University College Cork
Aoife is Research Data Coordinator in University College Cork. In 2018 she established the Research Data Service in UCC Library which is dedicated to supporting and facilitating research engagement with Open Research, Open Data and the FAIR Principles through data stewardship training and support. She is PI for the NORF 2022 funded action A5 National Data Stewardship Network and over the last year has formed Sonraí Irish Data Stewardship Network. She Chair of the the CONUL Research Group, a member of RESIN and is actively involved in national and European initiatives such as the Research Data Alliance to further the national transition to an Open Research landscape.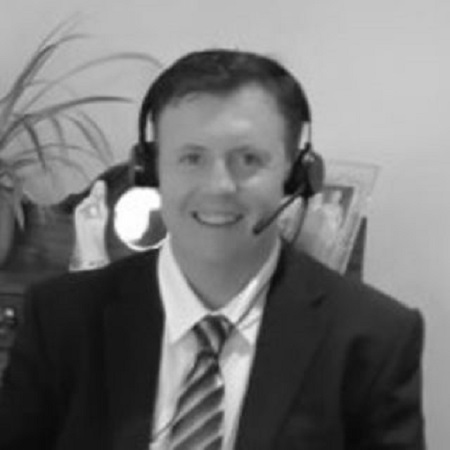 John Costello
Electronic Resources Librarian at the University of Galway
John Costello is the Electronic Resources Librarian at the University of Galway. With over 26 years of experience in Library IT Systems. He has been involved with a number of large projects, including multiple Library Management System installations. He has particular interests in emerging technologies, artificial intelligence and staff training and development.
He holds a MSc Econ in Information & Library Studies and a BSc in Mathematics and Computing. He is an Alma Certified Administrator and a Microsoft Certified Systems Engineer.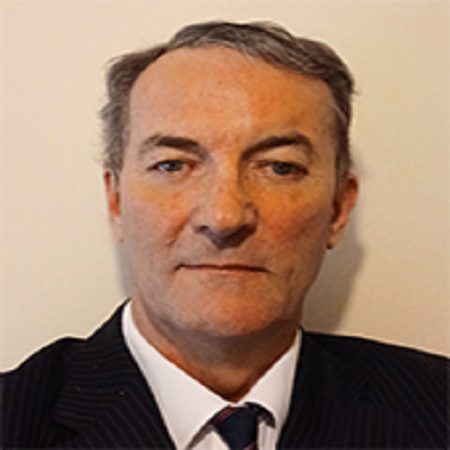 Dr Brendan Devlin
Assistant Head of Library Services: Digital Services at TU Dublin
Dr Brendan Devlin is currently Assistant Head of Library Services:Digital Services and prior to this role he was the Faculty Librarian for the College of Sciences and Health in TU Dublin. His current responsibilities are broadly to develop and enhance the Digital Services in TU Dublin Library Services. He is working as part of a national team in partnership with Educampus in a tendering process to acquire a new Library Services Platform for the emerging Technological sector and a number of other Institutions. He was involved as a member of the organising committee for the L2L project and contributed to an article in relation to this project which was published in the New Review of Academic Librarianship.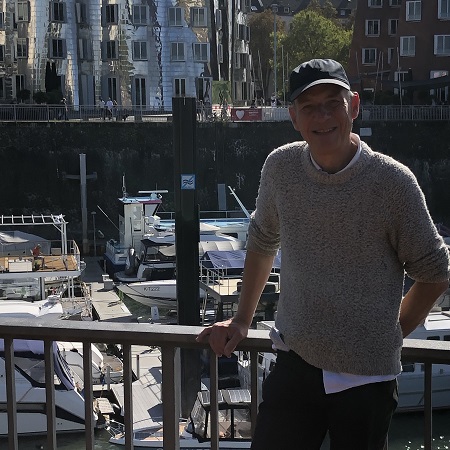 Brian Gillespie
Formerly of TU Dublin
I decided in 1986 to get a real job. After completing a post dip lib at Aberystwyth I worked in University of Ulster Coleraine for 4 years, University College Dublin 4 years and in DIT/Tudublin for years until I retired in 2021. A new career in tennis has failed to materialise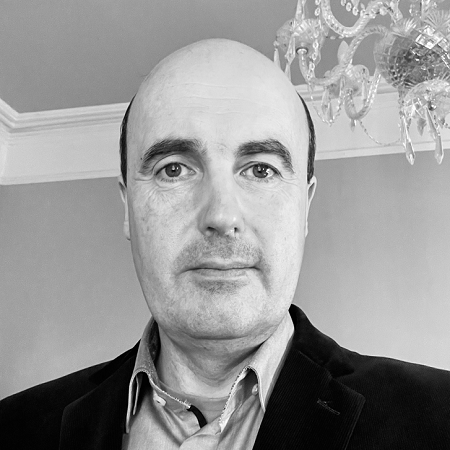 David Kane
Deputy Librarian at SETU
David Kane is the deputy librarian at South East Technological University (SETU) Waterford. He has been an active member of the library community in the higher education sector over the years. During his time as LIR Chair was instrumental in bringing the Library Carpentry Curriculum to Ireland to help build capacity in data and computational skills among academic librarians. He was a member of the Library Carpentry Advisory Group.
As a strong advocate for open research and open access, David established one of the first open-access repositories in Ireland at Waterford and has been active in the National Open Research Forum (NORF), the board of the DRI, and the recently-established Irish Open Access Publishers, whose aim is to promote the diamond open access model. David previously had roles in web development and systems administration before joining the library service.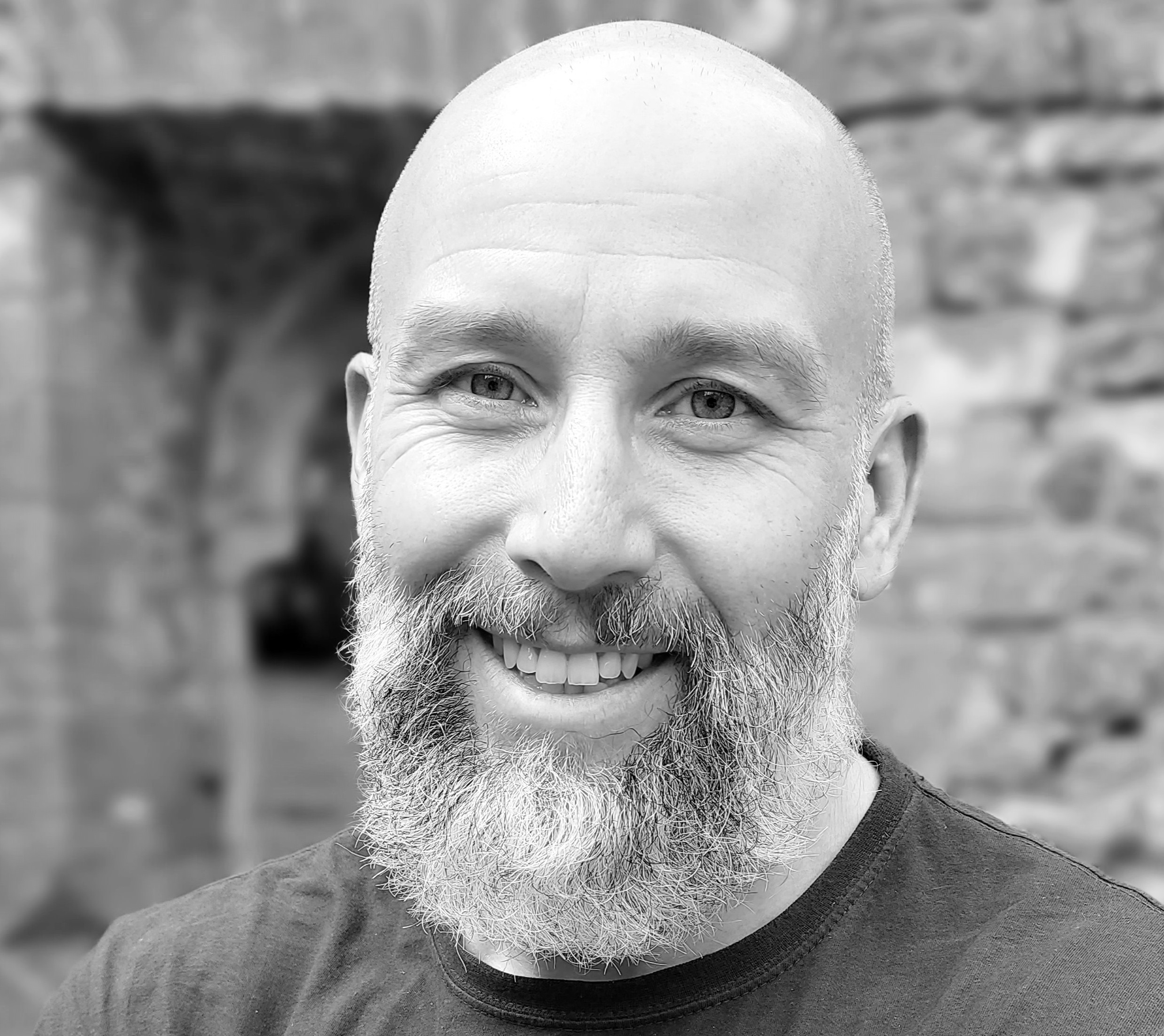 Ronán Kennedy
Head of Collections at University of Galway
Ronán is Head of Collections and a member of the Leadership Team in University of Galway. Before that, he was E-Resources Librarian and a member of the LIR Committee for many years, serving as Chair in 2010 and 2011. Current professional interests include strategic resource management in advance of University of Galway's Learning Commons project, AI in Libraries and organisational psychology.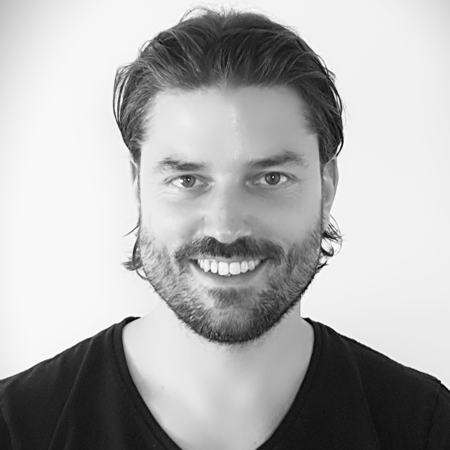 Dr Sebastian Siglock
Head of Data and Insights at SWITCH
Sebastian is the Head of Data & Insights at Switch, where he also represents the company as the Delegate for the European Open Science Cloud. He has held key roles in innovation and business development, spearheading strategic initiatives for the organisation. Prior to joining Switch, Sebastian worked as Project Manager Business Intelligence and conducted research in complex network analysis of Telco data within academia.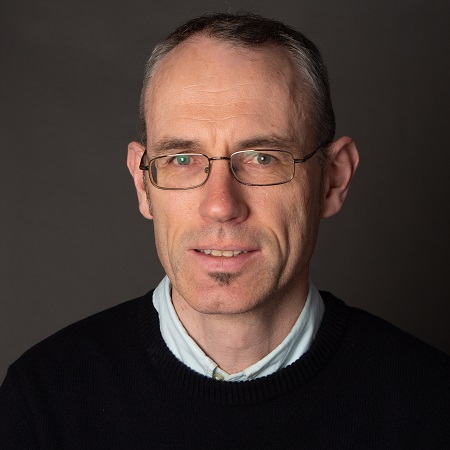 Peter Reilly
Learning and Engagement Librarian at UL
Peter is Learning & Engagement Librarian, Kemmy Business School at the University of Limerick a position he has held since 2008.  Prior to this he worked in the Radio Archives Division of RTÉ (National Broadcaster)  based in Limerick for six years and was responsible for cataloguing and digitizing legacy material.  Peter has presented at numerous national and international conferences.  In 2015 he received the national CONUL Teaching and Learning Information Literacy award.  Subsequently he was one of ten nominees shortlisted for the UK Information Literacy Awards 2016 for best individual practitioner or researcher.
He completed a digital badge in Universal Design for Learning (UDL) and is integrating these principles into his training workshops. A graduate of the Specialist Diploma in Teaching Learning and Scholarship from the University of Limerick, and has published in three scholarly peer reviewed journals.  Received his professional Library qualifications from University of Wales, Aberystwyth. Awarded his primary degree in English Literature & Sociology from NUI Maynooth.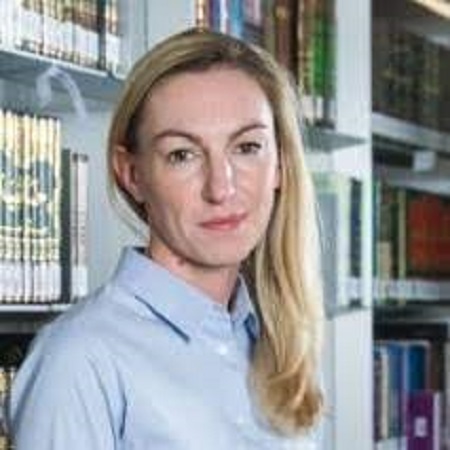 Susan Reilly
Director at IReL
Susan Reilly was appointed the Director of the Irish Research e-Library in 2022. Prior to that she was Associate Library Director at University College Dublin. Much of her career to date has been focused on the provision of access to information in the digital age, working on digital libraries, copyright and open science in the Netherlands, Qatar and Ireland. She is co-chair of the IFLA Open Access Task Force and of the LIBER Copyright Working Group.
Link to Google Maps here.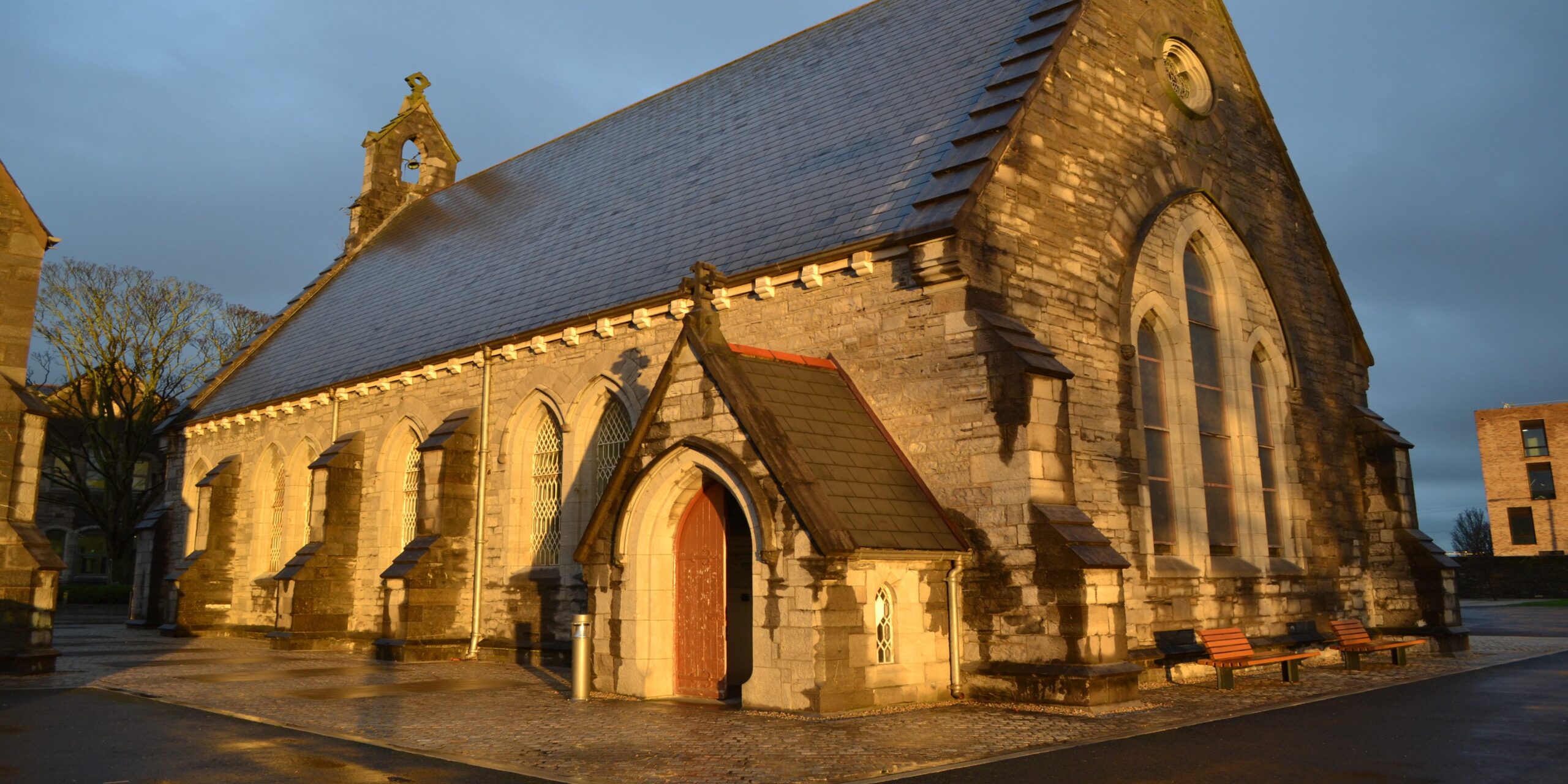 The University is committed to sustainable travel. All Campus users and visitors are encouraged to consider this when considering their travel options. 
Bus
TU Dublin Grangegorman is easily accessible by bus. Dublin Bus routes serving the campus include:
Check www.dublinbus.ie for up to date timetable information.
Train
Irish Rail and DART stations at Heuston, Connolly, Broombridge, Pearse Street and Tara Street are all within a 30-minute walking distance to the campus and are also close to bus and Luas connections that will take you to Grangegorman.
Rail timetables are available on IrishRail.ie
Luas
Grangegorman is just a few Luas stops from O'Connell Street, and the quickest way to get to campus is by taking the Green Line Luas. Broadstone – University or Grangegorman stops are closest to the campus. If you are near the Red Line, you can also take that to the Smithfield stop, and Grangegorman is just a ten-minute walk away.
Parking
The Grangegorman Campus is car-free, and there are no parking spaces available to students or visitors. However, Pay & Display spaces are in the North Circular Road and the Park House car parks. The University has also agreed on a special all-day rate of €9 per day in the Parkrite car park in Smithfield, and a validator is installed in Rathdown House. 
Full info: https://www.tudublin.ie/explore/our-campuses/grangegorman/getting-here/