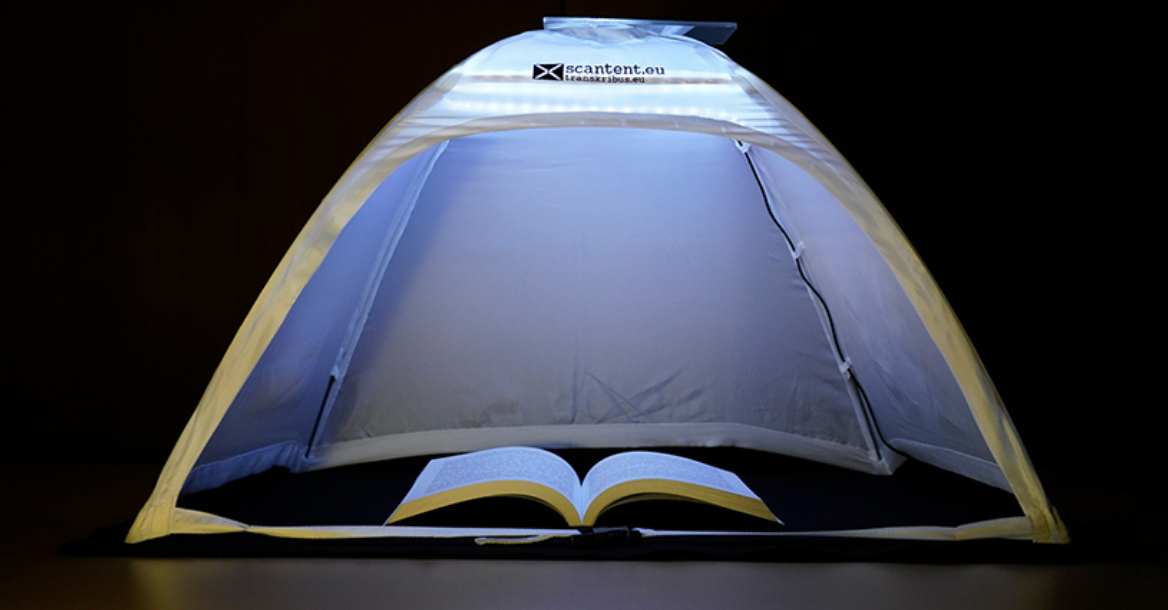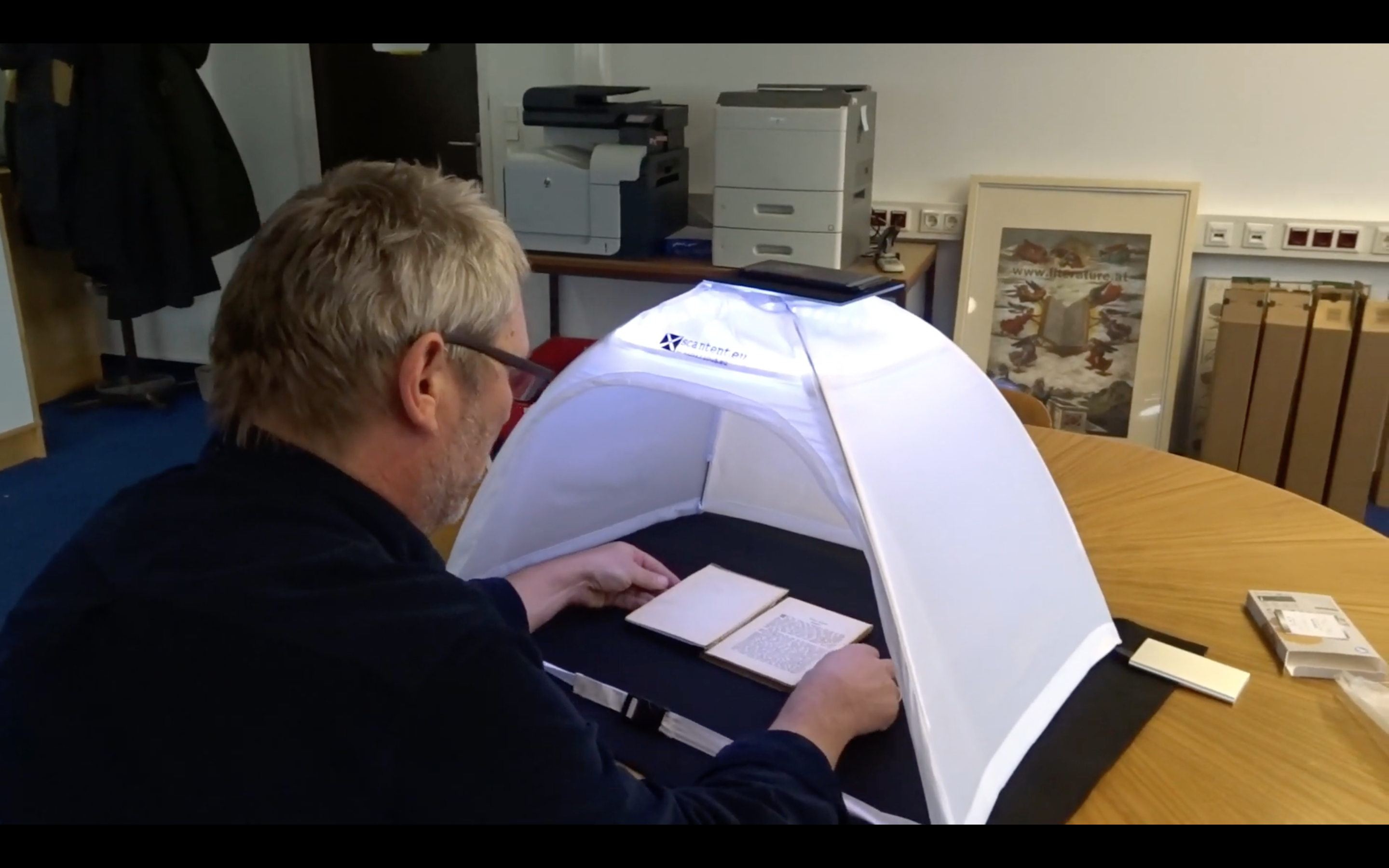 What is a ScanTent?
It's a portable set-up for scanning bound or loose-leaf material in a consistent lighting environment, made possible by a tent like structure.
The scanning is done by a mobile phone.  The actual scanning happens in a completely hands-free way, with the aid of a special app.  The app is intelligent and can sense when a page is turned by hand.  
More information is available from: https://readcoop.eu/scantent/ 
We are Giving Away Free Scan Tents to LIR Member Libraries
Do you think that someone in your library could find a use for this?
All you have to do is tell us how you think your library could use the ScanTent and let us know how you fare with it.  At the end, we'll compile a report to illustrate all the creative project ideas that this was used for.  So have a think about it, tell us how you might use a ScanTent in your library and we will send you one.
Fill in the form below with your Scan Tent project idea and we will get back to you.
Deadline: Monday October 5.