IFLA Library Carpentry Workshop, July 22 and 23
The LIR Group is running a Library Carpentry workshop for IFLA delegates. It will take place on July 22 and 23, 2022 in Waterford Institute of Technology.
Times: Start 10:30  Finish 16:00
Location: WIT Carriganore Campus (see map below)
Library Carpentry is made by librarians, for librarians to help you:
• automate repetitive, boring, error-prone tasks
• create, maintain and analyse sustainable and reusable data
• work effectively with IT and systems colleagues
• better understand the use of software in research
Cost
€60 (Including coffee/tea break, lunch)

SPIE, the international society for optics and photonics is sponsoring this event.
SPIE serves over 255,000 constituents from 183 countries, advancing emerging technologies through interdisciplinary information exchange, continuing education, publications, patent precedent, and career and professional growth.
SPIE annually organizes and sponsors approximately 25 major technical forums, exhibitions, and education programs globally, where more than 35,000 scientists, engineers, and entrepreneurs showcase the latest innovations across a wide range of technologies.
SPIE publishes the SPIE Digital Library, the world's largest collection of optics and photonics applied research with more than 500,000 papers from SPIE journals, conference proceedings and presentations, and eBooks. 
Your Title Goes Here
Your content goes here. Edit or remove this text inline or in the module Content settings. You can also style every aspect of this content in the module Design settings and even apply custom CSS to this text in the module Advanced settings.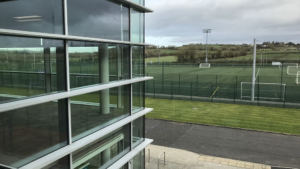 Venue
The workshop will take place in the WIT Arena, WIT's state of the art sports campus. The workshop will run in the room in the photograph on the right.  See the map below for directions.
 
Day 1 – Friday July 22
An Introduction to SQL
Tidy Data
 Day 2 – Saturday July 23
Regular Expressions
OpenRefine
Tidy Data
This workshop is designed for anyone interested in or actively working with library data in spreadsheets.
Topics covered:
Using spreadsheet programs for data wrangling
Formatting data tables in spreadsheets
Formatting problems
Dates as data
Basic quality assurance, control, and data manipulation
Exporting data
Caveats of popular data and file formats
SQL

An introductory lesson for librarians to relational database management systems using SQLite. At the conclusion of the lesson you will:
Understand what SQLite does
Use SQLite to summarise and link data.
Regular Expressions
This workshop introduces attendees to working with data using regular expressions, providing background on the regular expression language and how it can be used to match and extract text and to clean data.
Topics covered:
Using regular expressions in your work
Using regular expressions to match and extract strings
Finding and matching strings with regular expressions
OpenRefine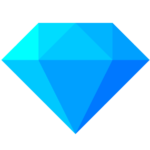 OpenRefine is a desktop application that you manage through a browser-based interface. It is one of the most powerful tools out there for dealing with messy data, including library data.  It is also free to use.
Importing data into OpenRefine
Faceting and filtering
Clustering, Transformations
Library Carpentry is software and data skills training aimed at the needs and requirements of library professionals. Training takes place in face-to-face workshops where one or more of the 'stable' lessons are taught. Lessons are also made available online (CC BY, published via GitHub Pages) for self-directed study or for adaptation and reuse by library professionals. The lessons have been developed by the Library Carpentry community and delivered around the world.
Text used here adapted from Library Carpentry  CC-BY 4.0 International License